Panel Discussion in Jakarta – Venture Debt as an additional financing channel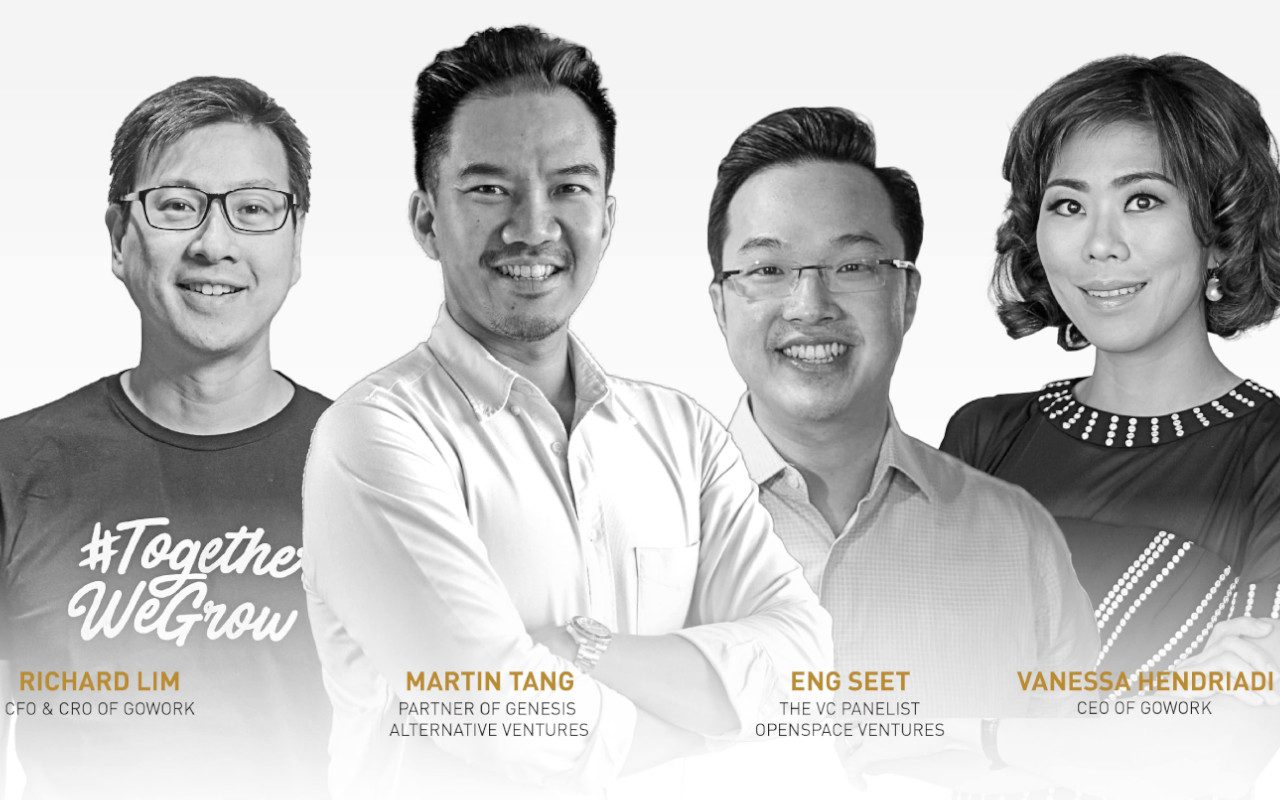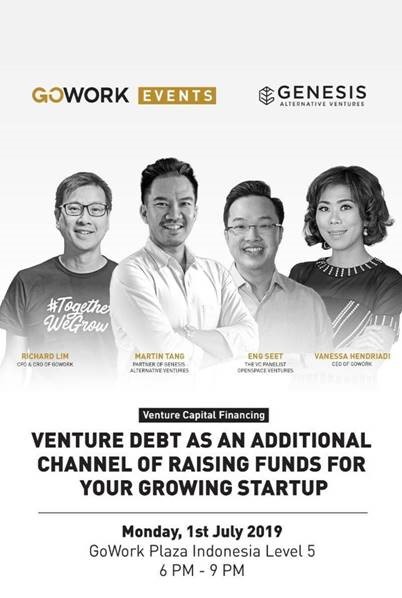 Genesis Alternative Ventures and PT Bank CIMB Niaga in collaboration with GoWork Indonesia is organizing a panel discussion for start-ups and VCs! This is a great opportunity for you to explore the concept of venture debt and learn to tap on an additional source of financing for growing your start-up business.
This panel will explore the concept of venture debt: What is venture debt, Who can raise venture debt and Why venture debt is attractive for a growing start-up. Hear from Genesis Alternative Ventures – Southeast Asia's 1st Private Venture Debt Fund on how the fund is bringing venture debt to start-ups in Indonesia together with its strategic banking partner CIMB Niaga. GoWork will share its experience on raising venture debt and Openspace Ventures will talk about a VC's view on the venture capital ecosystem. CIMB Niaga will also share about how banking has transformed for the new economy businesses and the new banking products that suit the business needs of start-ups.
Please register here to confirm your spot.
Details of the event can be found below:
=-=-=-=-=-=-=-=-=-=-=-=-=-=-=-=-=-=-=-=-=-=
Venue: GoWork Plaza Indonesia
Date: 1st July 2019
Agenda
6—7pm: Registration, Networking and light refreshments
7-745pm: Panel session
745-815pm: Q&A
815-9pm: Networking and drinks