Debt Financing For Southeast Asia Tech Companies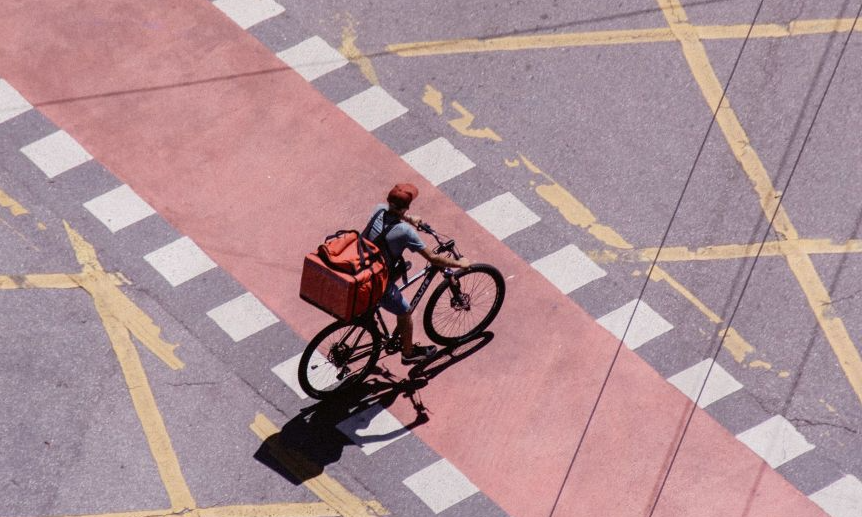 Southeast Asian ride-hailing and food delivery giant Grab raised $2 billion in debt [1] in Q1'2021 in what it said was the largest institutional debt in Asia's technology sector, as the company expands its regional services. The five-year senior secured loan was upsized from the initial $750 million after the company secured commitments from international institutional investors. Just a year earlier, Grab raised $4 billion of equity from SoftBank and Toyota and added $500 million of debt [2] from debt investors.
While it may not be apparent at first, experts will suggest that debt becomes an increasingly important part of a startup's capital structure as it grows. In many cases with late-stage companies, part of the reason is that the cost of debt is less expensive and dilutive than equity. Debt providers play a crucial role in providing startups' first credit lines helping them to build their credit track record over time. Debt investors, including large growth debt fund and traditional financial institutions, begin to take comfort in a 10-year-old (or more) startup that now has historical financials and a level of credit-worthiness that these lenders can fall back on.
Grab was founded in 2012 and raised its first clip of debt financing in 2017. The company sought $2.5 billion of equity to fund growth of its ride-hailing service in Southeast Asia and tapped on $700 million in debt facilities from leading global and regional banks to expand its car rental fleet in Singapore and Indonesia, two of its key markets. In this period of time, venture debt had just emerged as a debt financing opportunity for early growth startups but the enormous debt quantum was out of reach for Southeast Asia venture debt players then.
Is this a one-off situation unique to Grab or are startups in Southeast Asia following the footsteps of raising larger rounds of debt financing as they grow? Let's take a look at a few more examples.
Last year, Kredivo (an Indonesian digital lending and credit scoring platform) secured $100 million of debt facility, taking its total debt raise to $200 million in all. UnaBrands, a specialist that consolidates smaller e-commerce brands, raised $40 million in an equity and debt round that closed in May 2021. In Genesis' portfolio, Matterport had chosen to go with venture debt to grow its business in Southeast Asia instead of taking equity dollars that would have meant further dilution for existing shareholders. Apart from the fundamentals and the fit, it certainly helped that Matterport's Chief Financial Officer, J.D. Fay, was a seasoned executive who has leaned on venture debt throughout his career.
Expanding The Spectrum of Debt Financing: Early Startups to Growth Stage
In the US, three key private debt providers, Silicon Valley Bank, Hercules Capital and Triplepoint Capital have provided more than 30,000 [4] startups with debt at seed stage (debt size of $25K to $5m) to early stage ($1m to $25m) and later-stage companies ($1 to $50m). To give the reader a sense of the size of the market, Hercules Capital originated a record $1.5 billion worth of deals year-to-date (as at September 2021) annual total gross debt (including equity commitments). This sets a clear path for the "venture to growth debt" journey that a private debt provider like Hercules Capital has undertaken since it started venture lending in 2003.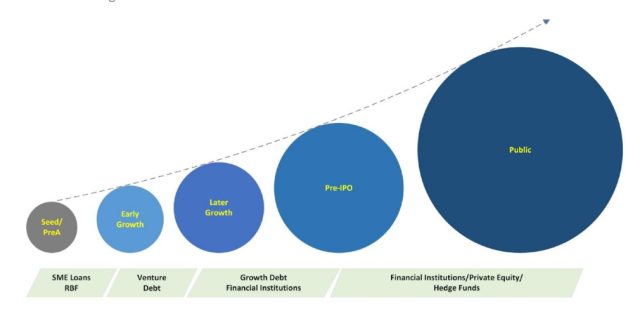 Turning to Southeast Asia, the venture equity landscape only took off in 2015 with the early cohort of funds investing largely in Seed and Series A companies. Today some of these funds including Vertex [5] and Openspace [6] are already managing both early and later-stage investment vehicles, a natural investment progression given that their own portfolio companies and the rest of Southeast Asia startups continue to move up the development curve.
We believe this phenomenon will continue to play out in the private debt space in Southeast Asia. With SME loans and venture debt covering the early growth debt requirements of startups in the region, we are beginning to see growth debt players moving to cover the gap in the later growth stage. New entrants such as EvolutionX announced a $500 million fund that will write debt cheques of between $20 to $30 million per investment. As more startups graduate from early growth and prepare for pre-IPO funding, there will be more opportunities to inject growth debt into these companies.
The beginnings of this ecosystem maturation bodes well for lenders. Whether at the venture or growth end of the spectrum, an increased rate of lending opportunities (and with additional lenders) will lead to a more sophisticated marketplace of borrowers that better understand the merits of debt (venture and growth). Genesis will be well-placed to continue building on its strong position in the regional venture debt space while selectively looking at growth debt opportunities together with aligned co-lenders.
References