More Southeast Asian startup founders to tap venture debt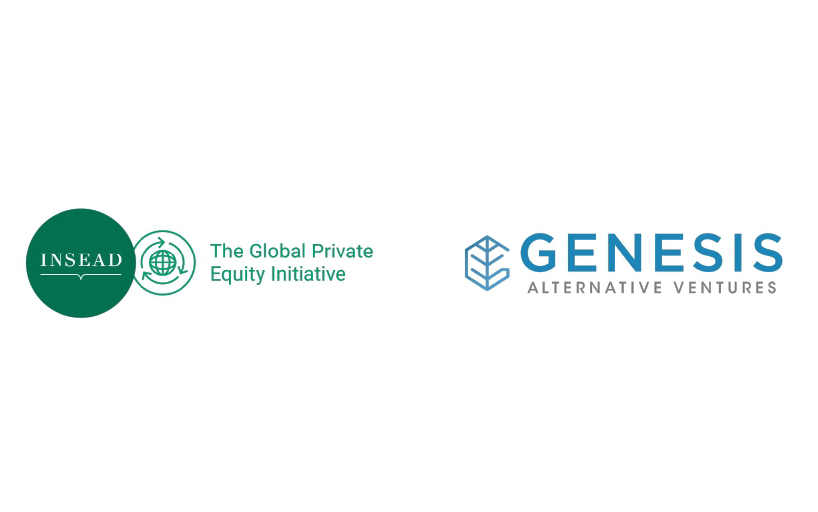 More Southeast Asian startup founders to tap venture debt, according to INSEAD and Genesis Alternative Ventures survey 
More than 60% of founders would consider using venture debt to raise up to US$5 million each for Series A and B funding
Venture capital firms support venture debt and would recommend portfolio companies to use venture debt
Singapore, 28 December 2022 – More than 60% of Southeast Asian startup founders would consider using venture debt to raise up to US$5 million each, according to a survey by the INSEAD Global Private Equity Initiative (GPEI) and Genesis Alternative Ventures.
Founders would tap venture debt for Series A and Series B funding and would also prefer to raise from specialised venture debt lenders in order to access their networks and future rounds of funding, as well as for their help in building a credit track record.
The latest INSEAD GPEI and Genesis survey found that almost all startup founders polled had heard of venture debt, but only 27% have used it. Most of the venture capital (VC) firms surveyed, however, have recommended venture debt to their portfolio companies in the past two years and will continue to do so. About 82% of VC firms' portfolios have used venture debt, and going forward most of the VC firms surveyed would recommend venture debt to their portfolio companies.
On the investor side, the study found that in the current environment of rising interest rates, investors prefer the yield and risk profile of venture debt.
The respondents were mainly from enterprisetech, healthtech and fintech companies in Southeast Asia.
The survey covered a total of 94 VC firms, startup founders and investors, and was carried out between 8 July to 1 August 2022.
The findings come as more startups in Southeast Asia have turned to debt financing given declining valuations. They have closed at least 15 financing deals totalling US$819 million in the third quarter of 2022, or just over half of the debt raised since the start of 2022.
Vikas Aggarwal, Academic Director of the INSEAD Global Private Equity Initiative and Associate Professor of Entrepreneurship and Family Enterprise at INSEAD, said: "Venture debt plays a critical role in the ecosystem of entrepreneurial finance, and has become increasingly important to startups in Southeast Asia in recent years."
Dr Jeremy Loh, Co-Founder and Managing Partner of Genesis Alternative Ventures, said: "Our latest survey with INSEAD offers hope that startup founders will continue to view venture debt as a useful and necessary source of funding, complimentary to venture equity.
Genesis was founded by Mr Ben J Benjamin, Dr Jeremy Loh and Mr Martin Tang in 2019, to support early-stage growth companies in scaling up while minimising dilution in founders' shareholdings.
The report of the survey can be downloaded here.
About INSEAD, The Business School for the World 
As one of the world's leading and largest graduate business schools, INSEAD brings together people, cultures and ideas to develop responsible leaders who transform business and society. Our research, teaching and partnerships reflect this global perspective and cultural diversity.
With locations in Europe (France), Asia (Singapore), the Middle East (Abu Dhabi) and now North America (San Francisco), INSEAD's business education and research spans four regions. Our 165 renowned Faculty members from 42 countries inspire more than 1,500 degree participants annually in our Master in Management, MBA, Global Executive MBA, Specialised Master's degrees (Executive Master in Finance and Executive Master in Change) and PhD programmes. In addition, more than 11,000 executives participate in INSEAD Executive Education programmes each year. 
For more information, visit www.insead.edu.

About INSEAD Global Private Equity Initiative (GPEI)
The Global Private Equity Initiative (GPEI) is INSEAD's private capital think tank which works hand-in-hand with private equity and venture capital firms, institutional investors and governments around the world to foster entrepreneurial ecosystems. It connects companies and entrepreneurs with the right sources of capital for their stage of development. GPEI covers research topics ranging from early-stage venture capital to growth equity to buyouts of mature businesses. For more information, visit www.insead.edu/gpei.

About Genesis Alternative Ventures
Genesis Alternative Ventures is Southeast Asia's leading private lender to venture and growth stage companies funded by tier-one VCs. Genesis is a trusted partner in empowering corporate growth while minimising shareholders' equity dilution. Genesis is founded by a team of venture lending pioneers who have backed some of Southeast Asia's best-loved companies. Genesis was founded by Ben J Benjamin, Dr Jeremy Loh and Martin Tang in 2019. 
For more information, visit www.genesisventures.co.
For media queries, please contact:
Catherine Ong Associates
Catherine Ong
Mobile: (65) 9697 0007
Email: cath@catherineong.com
Joel Ng
Mobile: (65) 9873 5728
Email: joel@catherineong.com