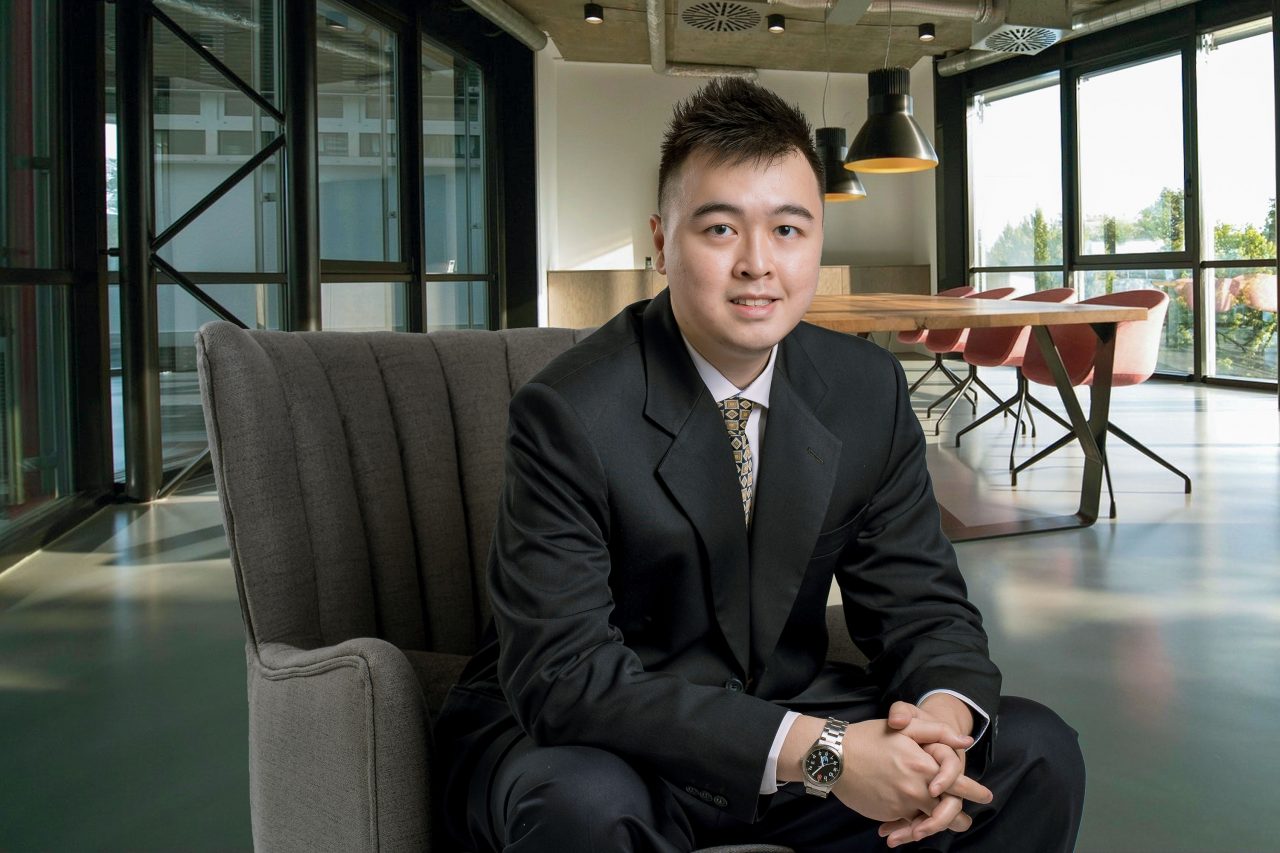 ---
Chris first joined Genesis in June 2022 as an analyst intern for six months. Upon successful completion of his internship and graduation, he joined Genesis as a full-time investment analyst in January 2023.
We welcome Chris back and asked him a few questions about this experience so far.
Genesis [G]: Hi Chris, please tell us more about yourself.
Chris [C]: I possess a keen interest in finance, investments and entrepreneurship, and recently completed my Bachelor's Degree in Business Management at Singapore Management University (SMU), majoring in Finance (Banking). My ultimate goal is to be an entrepreneur, starting a company and growing it whilst helping to improve the lives of others.
Outside of work, I am an avid basketball fan, watching the latest games or classic match-ups of the 1990s. I also enjoy football, golf, hanging out with friends, reading and watching movies, or trying out new experiences and challenges. 
[G] At university, you majored in Finance. What prompted you to choose Finance?
[C] I've always been interested in Finance from a young age. I first started investing in stocks in secondary school, and I enjoyed figuring out the story behind the numbers, such as why did sales of a company improve, how would the macroeconomic environment affect the company, what is their value proposition against competitors, etc, and forming my own thesis based on the information gathered. 
The diverse and dynamic nature of Finance was very engaging and exciting to me, allowing me to tap on different skill sets and see the interlink between business, finance and economics. 
[G] Please describe your typical workday, if there is such a thing!
[C] There is no such thing as a typical workday! The amount of innovation out there is amazing, especially in the tech industry. It is dynamic and constantly evolving, and there is always something new to learn every day! 
The fast-paced environment keeps me constantly engaged, while on slower days, I research emerging industries and technologies, or topics which I am particularly intrigued by, such as Artificial Intelligence (AI), Blockchain, Crypto, Metaverse, or Mixed Reality (XR).
[G]: What was your internship experience like at Genesis and what prompted you to accept the offer of a full-time analyst role?
[C]  I initially joined Genesis with no experience in the venture debt/capital industry; however, the team was very open and willing to guide and mentor me. 
Being an intern at Genesis is great, if you are inquisitive and enjoy working in a dynamic and fast-paced environment. As long as you take initiative and ask, the seniors, including the Partners, are more than willing to teach you. 
Interns are also given the opportunity to take on more responsibilities, such as being involved in a deal from origination to execution, including attending networking events, talking to startup founders, analysing the deal and culminating with a presentation to the Investment Committee (IC) for approval. 
Genesis places a strong emphasis on learning and development, whereby the team are ever-willing to share about their experiences, be it during weekly discussions or through masterclasses. 
Besides working hard, the team knows how to have fun too! For our bonding day, we went for a short hike, raced each other in the Luge at Sentosa, and ended off with a durian buffet!
The dynamic and challenging nature of venture debt investing, coupled with the positive culture at Genesis and the opportunity to further develop myself prompted me to accept the conversion offer and continue my journey with Genesis as a full-time analyst.
[G]: Any memorable experiences at Genesis you'd like to share? What did you learn from it?
[C]  One memorable experience would be that I was fortunate enough to be involved in a deal that went to the IC stage, whereby I analysed and presented it together with my senior, Josias Goh. 
Throughout the process, we held many discussions with the Partners, and it was exciting to pick their brains and gain insights from the feedback given by them. Besides that, the Partners and the team were also very supportive, and constantly checked in with me and shared their experiences, or gave tips for my own personal development, which is testament to the positive learning environment at Genesis.
[G]: You shared about web3 and crypto during your internship interview. Can you tell us what sparked your interest in this area?
[C] I first came across Crypto when talking to my friends, and started dabbling in it just for the fun of it. 
As I researched further, I found the underlying Blockchain technology particularly intriguing, as it has many potential use cases which could help make our lives more convenient and productive.  I was further piqued by Blockchain when I took a module in SMU called Financial Innovation, where I learnt more about how it works, and did a project on Stablecoins. Blockchain's potential to change our lives truly fascinated me, and there is still so much more for me to learn about it!
---