Conversations with Olivier Raussin, Co-founder & Managing Partner of FEBE Ventures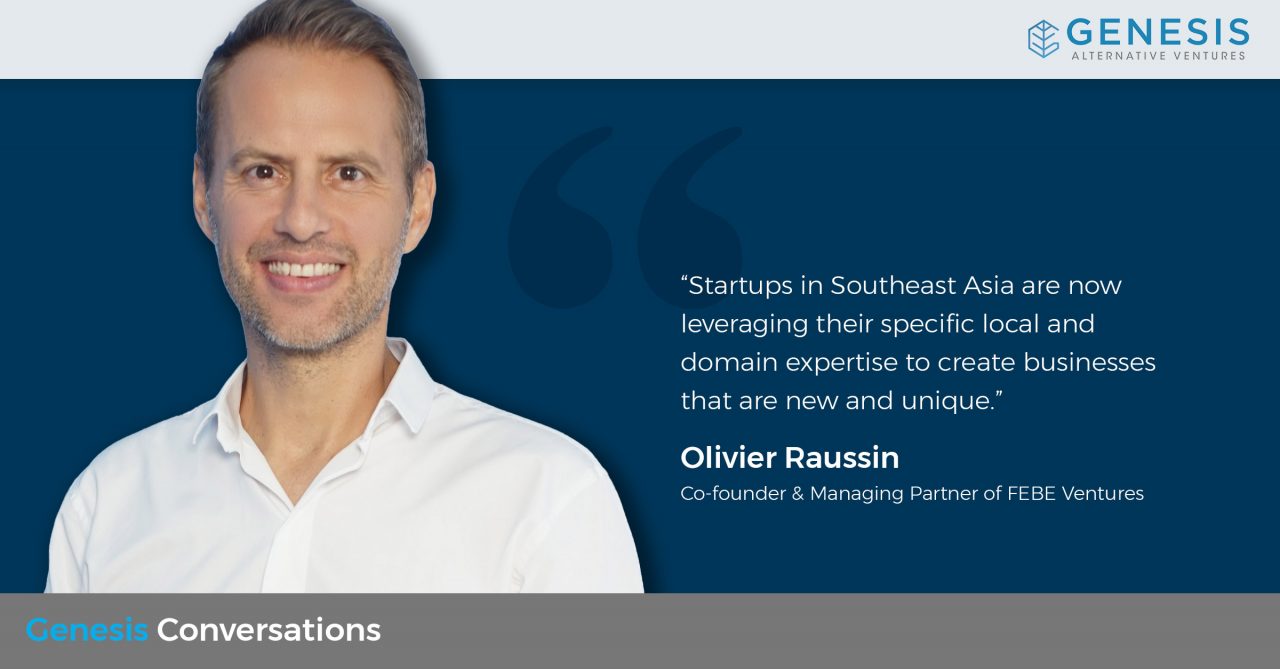 In a wide-ranging interview with Olivier Raussin, Co-Founder and Managing Partner of FEBE Ventures, we explore his career and experience working in the Southeast Asian tech ecosystem.
Olivier talks about his career in big tech, his own startups, and how he found his passion for venture capital. He shares insights into the challenges faced by startups and his thoughts on exciting trends in Southeast Asia, the future of venture capital, and offers advice for young professionals considering a career in VC
FEBE Ventures ("For Entrepreneurs, By Entrepreneurs") is an early-stage Venture Capital fund supporting outstanding entrepreneurs in Southeast Asia.
Can you tell us how you ended up in Vietnam from France via Brazil?
I started my career in VC in Europe before having the opportunity to move to Brazil to lead the Latin American practice of my fund at the time, Project A Ventures. During the seven years I spent in Brazil, I had the privilege of working with many talented entrepreneurs and witnessing the incredible growth of the tech ecosystem there, including the emergence of several unicorns.
As I gained more experience investing in the region, I began to see many similarities between the tech landscapes in Latin America and Southeast Asia. Both regions have rapidly expanding economies (like Brazil, Mexico, Indonesia & Vietnam) that are ripe for digital transformation.
So, I decided to move to Singapore in order to immerse myself in the SEA startup scene and build relationships with entrepreneurs and investors in the region.
You pivoted a few times in your career. What prompted the move into VC?
I spent almost a decade of my career working in Big Tech, holding C-level positions at companies like Microsoft and Google in Europe. In between these stints, I had always felt an entrepreneurial itch and spent six years bootstrapping two startups. 
However, it wasn't until an old friend from university invited me to join his new $100M, operationally focused fund, that I realized that venture capital was a natural next step for my career. VC allowed me to combine my experience in Big Tech with my passion for entrepreneurship, and gave me the opportunity to work with talented entrepreneurs to help them build and grow innovative businesses. 
You spoke about how startups don't grow in a linear manner. Can you share with our readers about the wine business that nearly died many times but eventually did well.
When we were building an ecommerce business in Brazil, we faced many challenges that nearly brought us close to "be short cash" several times. These issues included a lack of capital, long working capital cycles. On top of that, we made mistakes in scaling too quickly and making the wrong hires. Through perseverance, we were able to turn it around. Today, the company is healthy.
This experience taught me important lessons about operating a business and gave me insights into the challenges that founders face. As a VC, I try to bring this empathy to my interactions with founders to help them overcome the hurdles that come their way. 
How do you prioritize and manage your tasks and responsibilities on a daily basis?
In the morning, I spend time reading and working on mid-term strategic topics, as well as engaging in reflection and deep work. 
My afternoons are reserved for calls and meetings. This is when I engage with founders to discuss potential investments and provide support to our portfolio companies.
Overall, I find it helpful to block out specific times of the day for certain types of work and prioritize my tasks based on their level of importance. This allows me to focus my energy on the most critical areas and maximize my productivity throughout the day. 
What are some trends or developments in Southeast Asia that you find particularly exciting or interesting?
Among the trends that I find exciting in Southeast Asia, there are two in particular that I would like to highlight. The first is the emergence of Southeast Asia as a hub for SaaS startups that are building global solutions for the rest of the world. 
Secondly, I'm impressed by the increased innovation and unique business models being developed in the region, as opposed to simply copying successful models from other markets. Startups in Southeast Asia are now leveraging their specific local and domain expertise to create businesses that are new and unique, which is great to see.
How do you see our industry evolving in the next 5-10 years, and how are you preparing for those changes
In the next 5-10 years, I see a few key trends emerging in the VC space. One is a consolidation of the various VCs & PEs in the ecosystem, which will likely result in the emergence of multi-stage platforms as well as ultra-niche plays (vertical, countries, technology) that cater to specific segments. 
In addition, we will see the startup exit market maturing, with more opportunities for private equity exits. 
How do you maintain a work-life balance and avoid burnout in a demanding and absorbing role?
I make sure to go for a run or go to the gym, practice yoga every day, and take my Golden Retriever, Samba, for a long walk once a day. I try to maintain a healthy diet by limiting sugar and carb intake. I also find it helpful to step away from work by disconnecting from Whatsapp and emails a few days a year to enjoy a full digital detox.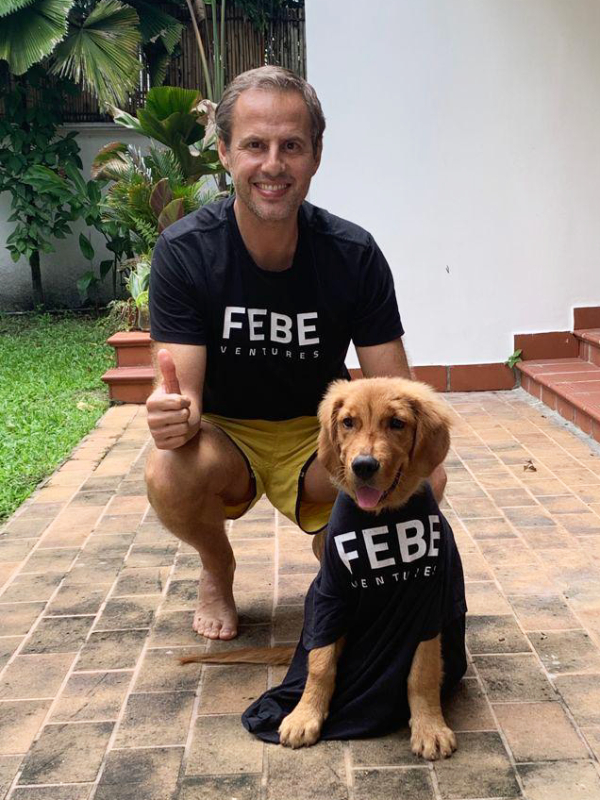 What advice do you have for young professionals who are considering a career in VC?
For those considering a career in VC, my advice is simple: join only if you truly love the work. This is not a job for those looking to climb the traditional career ladder of consulting or MBA programs. It requires a deep passion for technology, innovation, and entrepreneurship, as well as a willingness to work hard and commit for the long haul. VC is not a career with immediate rewards, and it can take years of hard work and persistence before seeing the fruits of your labor. 
However, if you are willing to put in the time and effort, the rewards can be significant, both personally and professionally.
Finally, any advice for startup founders amid the current difficult macro-economic environment?
Growth-at-all-costs is over. Profitability is the new mantra. In today's market, investors are looking for companies that can demonstrate a clear path to profitability and sustainable growth.
To achieve this, it's important to be disciplined about controlling your burn rate and tracking your cash flow. This means being strategic about how you invest your resources, and being willing to make tough decisions when necessary. 
In addition, investors like to see high margins, high repeatability, and high capital efficiency. These are key metrics that demonstrate a company's ability to generate sustainable returns over the long term. On the other hand, we prefer to see low levels of capital expenditure and working capital. 
The current environment is challenging for everyone, but with the right mindset and strategy, you can weather the storm and emerge stronger on the other side.