Milieu Insight Revolutionises Traditional Research, Bringing Real-Time Consumer Insights to The Forefront, Seamlessly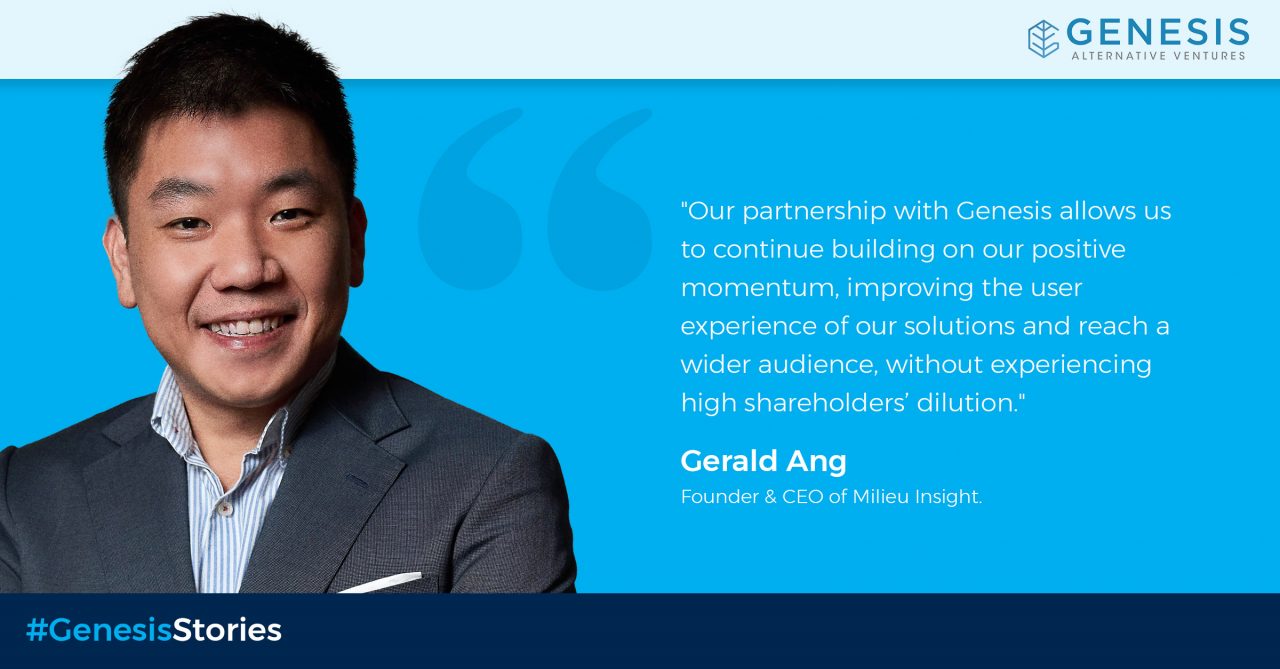 Founded in 2016, Milieu Insight is a consumer research and analytics company that connects businesses directly with their target audience. Milieu's platform offers businesses a wide range of tools for accessing, analysing, and visualising high-value and timely consumer opinion data to help power better decision-making and strategy in Indonesia, Malaysia, the Philippines, Singapore, Thailand, and Vietnam.
By leveraging technology and applying consumer research best practices, Milieu built an opinion-based insights platform to connect communities to organizations, making understanding consumer sentiments and behaviours quick, simple, and fun! Milieu's mobile app user base has grown from 500,000 users in 2019 to over 2 million users in 2020. It has also increased its enterprise customer base by 300% to 180 customers as of October 2021, up from 45 at the start of 2020.
Recent news: Milieu has raised US$5 million in its latest funding round for product innovation, developing new software as a service-oriented consumer insight offerings, and expanding beyond South-east Asia (11 November 2021).
"Genesis believes that the consumer insights industry is due for a tech upgrade and the strong value that Milieu brings to corporates that want to know what their customers are thinking and where the trends are heading. When we first encountered their research and insights, we knew that Milieu was solving an important, real-world business problem of consumer insights and their approach could revolutionise the industry," said Dr Jeremy Loh, Co-Founder and Managing Partner at Genesis.
The traditional market research industry was based on primitive methodologies and inefficient processes. Milieu was born out of a conviction that its co-founder and CEO, Gerald Ang, had — that market research should be there to make everybody's life easier, not tougher. Therefore, he decided to build his own tech-driven automated research product that would operate more efficiently and intelligently, thus revolutionising the way market research is conducted. From Gerald's perspective, the COVID-19 pandemic has disrupted many industries, but it has only been an accelerator in driving the acceptance of online research.
"Empowering people to share their opinions effortlessly has always been our goal. Our partnership with Genesis allows us to continue building on our positive momentum, improving the user experience of our solutions and reach a wider audience, without experiencing high shareholders' dilution," says Gerald.
Recent research published by Milieu include the silent mental health crisis in South-East Asia, the tipping point for switching to electric cars, and where E-wallets stand in the future of payments. Its innovation and insights have not gone unnoticed by the industry, winning the team nine industry awards since 2019, including Campaign Asia's Most Valuable Product, Marketing Interactive's Market Research and Programmatic Agency of the Year, as well as several Mobile Experience (Mob-Ex) awards.