Soul Parking's Journey to Success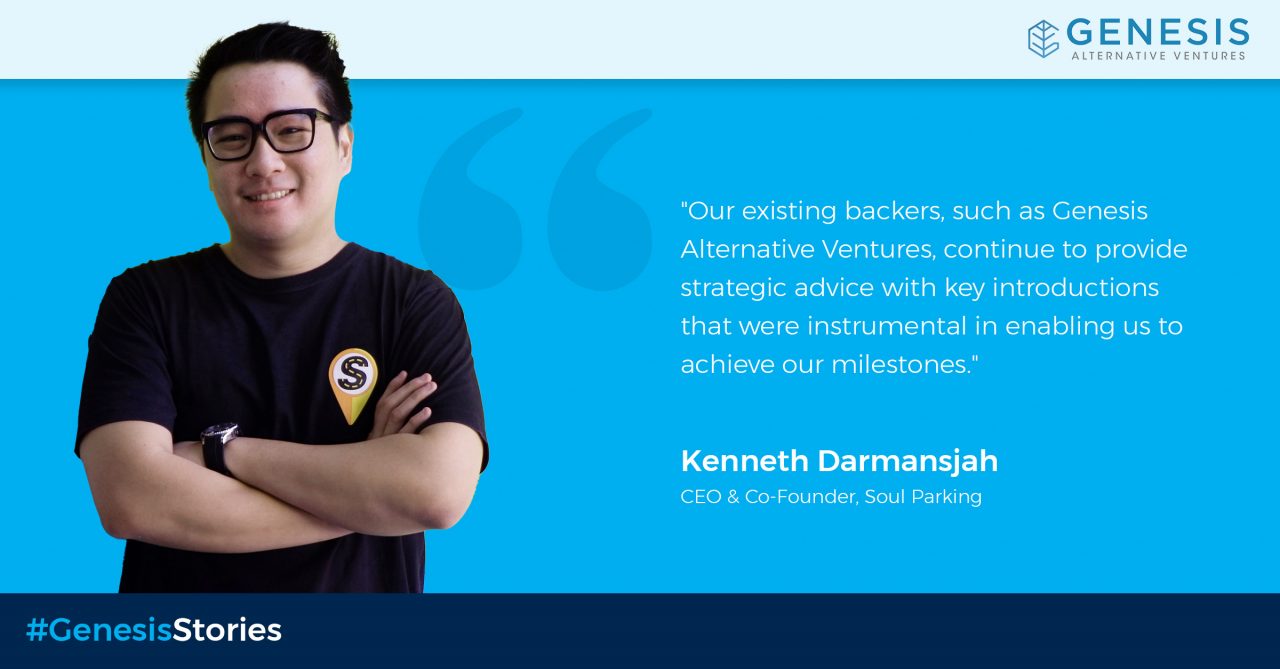 From Parking Pandemonium To Soulful Serenity: Soul Parking's Journey To Success
Kenneth Darmansjah is one of founders and CEO of Soul Parking, a technology-enabled parking solutions provider based in Indonesia. With his expertise in finance and business strategy, Kenneth has been instrumental in leading Soul Parking towards its mission of revolutionizing the parking industry in Indonesia.
Genesis talks to Kenneth about his journey and plans for Soul Parking.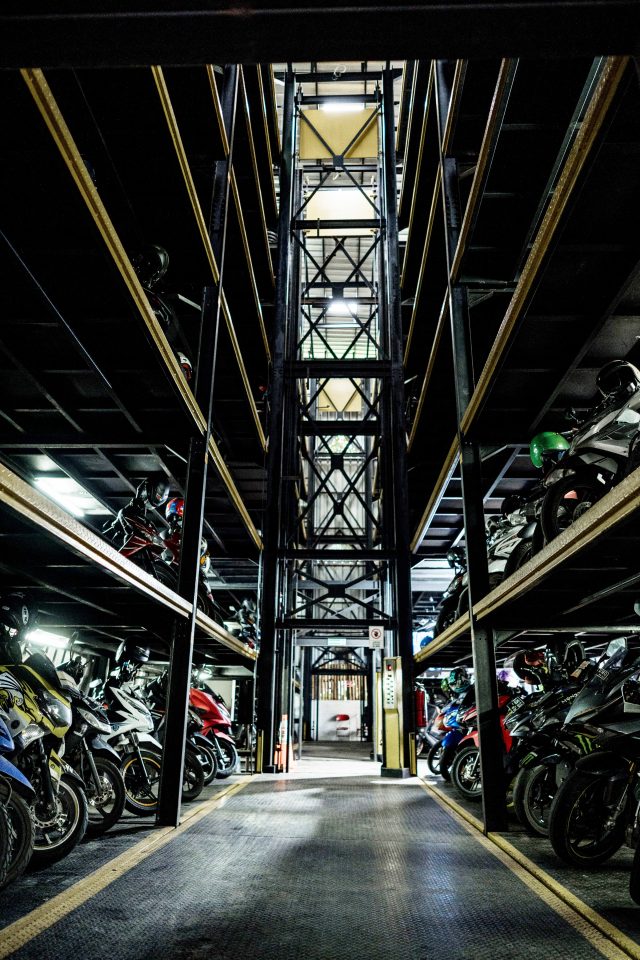 Please share with us the origin story of Soul Parking.  How did you come up with this ingenious solution to tackle the nightmare of motorcycle parking in Indonesia?
Picture this: you've just driven through Jakarta's chaotic traffic, and your stress levels are already through the roof. You finally arrive at your destination, but finding a parking spot seems like an impossible task. And the population of motorized vehicles still rising in this hot and humid metropolis!
Having lived in Australia for six years, I asked myself, why is parking such a nightmare in Jakarta and yet more manageable elsewhere? What was even worse is that vehicle emissions are responsible for a whopping 70% of the city's air pollution. To me, it became clear that the conventional parking business was no longer sufficient to meet the needs of Indonesia's rapidly growing cities and was ripe for disruption. I was determined that there is a better and safer way for motorists.
That's where Soul Parking comes in – with our innovative Compact Motorcycle Storage (CMS) and Soul Operating System (OS), providing hassle-free parking solutions. CMS is a multi-level portable parking solution for two-wheelers, while OS is a cloud-based software that digitizes existing parking buildings through data transparency provided for clients.
How did you come up with the interesting name, Soul Parking?
Soul Parking was hatched from the word "Soul" – where we wanted to convey a sense of comfort for drivers to experience hassle-free and stress-free parking amidst the chaos of the city. Interestingly enough, it also rhymes with the word "Solution", both in English and Indonesian, and that reflects what we are trying to achieve through our innovative solutions.
What were some of the challenges you faced and how did you overcome them?
2020 was a turbulent ride for Soul Parking. Just one month after launching our first-ever Compact Motorcycle Storage in Central Jakarta, the global pandemic hit, resulting in stay-at-home orders and travel restrictions that heavily impacted our key target users: daily parkers.
However, we persevered and listened to feedback from our early users who appreciated the safety and convenience of our smart elevated parking system. To pivot our business strategy, we explored new revenue streams and partnerships, such as partnering with healthcare services to facilitate PCR tests, logistics companies, cloud kitchens, and automotive workshops.
Additionally, we invested in new technology that enabled automated parking systems, contactless payments, and real-time monitoring through our parking management dashboard. These initiatives have allowed us to weather the storm, successfully turning around our traffic volume to reach full capacity and broaden our services to cater to a wider range of vehicles and partners. Because of the challenges, we emerged stronger and more resilient than ever.

Let's shift the focus to some of Soul Parking's impressive achievements in the past two years. What are you particularly proud of? 
Despite the challenging circumstances, we are proud to have secured over 30 locations in six highly saturated provinces across Indonesia, including some of the most congested areas like DKI Jakarta and Bali. Our partnerships with business owners and property developers in these areas have enabled us to cater to the high demand for parking and provide hassle-free solutions for millions of vehicles.
We are also thrilled that our innovative mobile app has been well-received by a diverse range of users. Our tech team works tirelessly to optimize its features, providing an intuitive interface and user-friendly design that allows for paperless ticketing, cashless payments, and monthly memberships. As a result, our mobile app has seen significant growth in users and high retention rates over time.
And in the face of economic uncertainty, we're proud to prioritize healthy and positive unit economics, ensuring profitability across all sites. We're pleased to report that we've been able to post a positive bottom-line at all sites, proving that our business model is resilient and not cash-burning. This is a humbling achievement for us and demonstrates our commitment to sustainable growth.
What and whom do you attribute your success to?
As an early-stage company, Soul Parking has only just started and we have a long way to go to achieve our ultimate goal of pioneering a leading tech-enabled parking solution in Indonesia. However, we have already accomplished some important milestones along the way.
Every day, I attribute our success to two groups of people. Firstly, I am grateful for the collective effort of each team member in Soul Parking who has contributed and played a crucial role in getting us where we are today. They are truly the backbone of our company, and without their support, we would not be where we are. I am grateful for our soulful talents who continue to push us beyond our limits and help us achieve greater success.
Secondly, the partners who believed in us and our mission to bring hassle-free, tech-enabled parking solutions to the chaotic streets across Indonesia. Our existing backers, such as Genesis Alternative Ventures, continue to provide strategic advice with key introductions that were instrumental in enabling us to achieve our milestones. All in all, we value all stakeholders' support and are committed to ensuring that your trust in us continues to be well-placed.
What is your leadership style like?
As a leader, I believe that my role is to inspire and empower my team to achieve our collective goals. Drawing from my experience in the finance industry, I understand the importance of achieving results while maintaining a positive team culture. Rather than micromanaging, I take an empathetic approach to leadership, actively listening to my team's concerns and providing the necessary support to help them succeed.
At Soul Parking, we have developed a set of founding principles that guide our team's work: Simplicity, Openness, Unity, and Learn. By embracing these values, we strive for efficiency, encourage open communication, and foster a growth mindset. I encourage my team to share their ideas and celebrate diversity of thought, which I believe will lead to endless innovations and drive us towards our mission of revolutionizing parking.
Ultimately, I am committed to building a culture where every team member feels valued and supported, empowering us to reach our full potential together.
Do you have any advice for other founders of early-stage startups?
We know startups are a wild ride, but with the right mix of hustle, grit, and determination, you can make it happen. As a founder, it's essential to have a clear and compelling vision that is grounded in a deep understanding of your target market. From there, focus on building a consumer-centric product and iterate until you find the perfect solution to solve your customers' pain points.
Remember, your team is your greatest asset, so invest in building a strong foundation and the right culture from day one. Encourage open communication and empower your team to share their ideas and concerns. Together, you can overcome any challenges and achieve success. There are no shortcuts, but if you remain resilient, determined, and passionate, you will find your way to success. Keep pushing forward, and don't forget to celebrate the small wins along the way.