#GENZOOMS 3: Working, Living & Shopping: What it will look like with COVID-19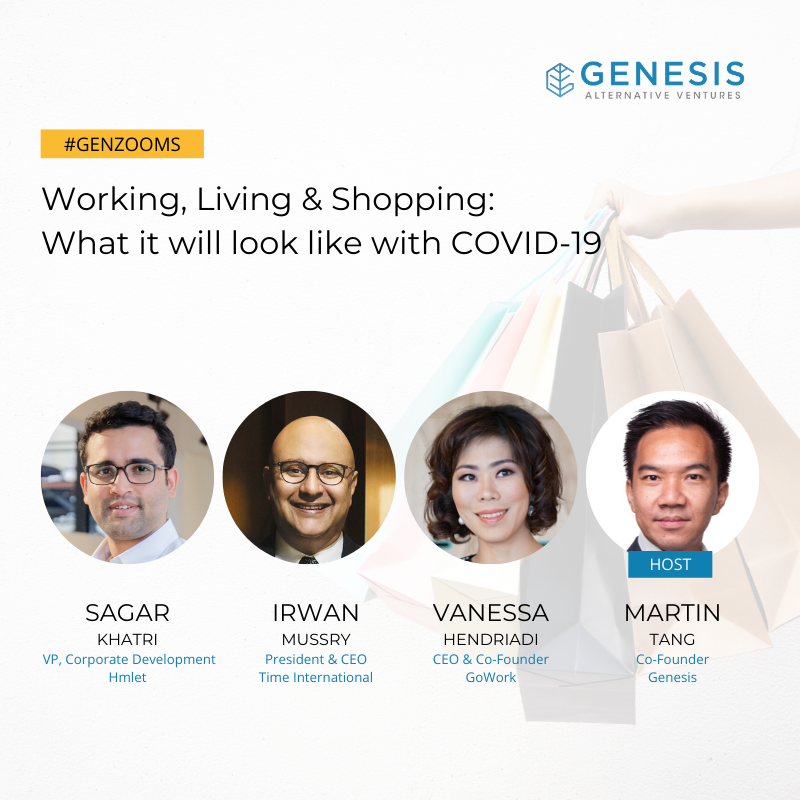 Welcome back to our webinar series, #GENZOOMS. In this episode, we will share stories about how our behaviours have changed from 'Life after COVID' to 'Life with COVID'. So how does that change how we live, work, and shop, especially with the gradual re-opening of economies? Will e-Commerce spell the demise of retail? Will WFH mean that CoWorking spaces are irrelevant? What will CoLiving mean when there is social distancing?
Our host Martin Tang invited three panellists to dig more insights and stories about the situation.
Irwan Mussry,

President and CEO of Time International

Vanessa Hendriadi,

CEO and Co-Founder of GoWork

Sagar Khatri,

VP and Corporate Development of Hmlet
There's a good insight from Irwan Mussry where he stated that the e-Commerce and the brick and mortar should go hand in hand. And at the same time, Vanessa said that the flexible work arrangement is definitely here to stay.
Watch the full stories in the video below.
Watch the first episode of #GENZOOMS here: link