#GENZOOMS Episode 2: Secrets of resilient startups that raised funds during COVID-19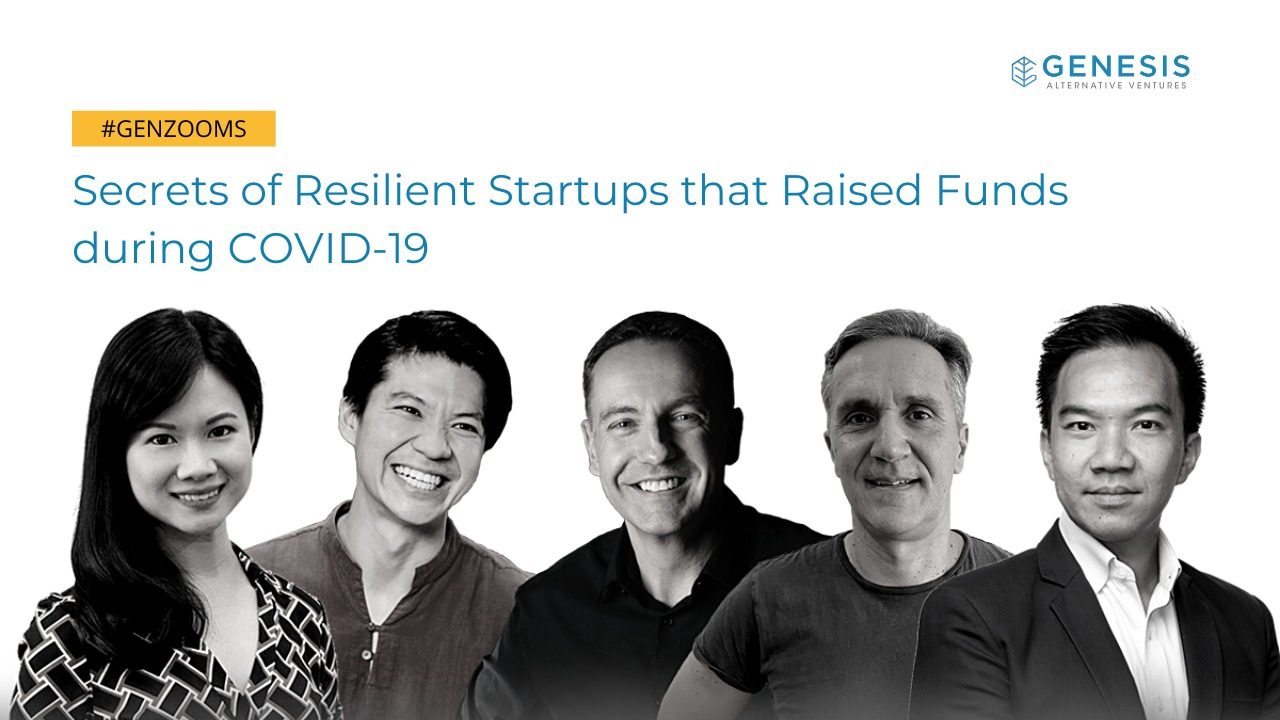 We are very delighted to have our second episode of #GENZOOMS webinar series. In the past months we've noticed a lot of startups continue to raise money, despite the gloomy business outlook that accompanies the coronavirus. Are they lucky? Or did they simply have a well-executed fundraising plan?
Our host Martin Tang invited four panellists to uncover the secrets and get their insights and stories about the situation.
Steve Melhuish,

Venture Partner of Wavemaker Partners

 
Junxian Lee,

Co Founder of Moovaz

Kristin Lim,

Director and Investments of Fundnel

Velisarios Kattoulas,

CEO of Lanturn
Junxian Lee emphasised one of the important things is steadying the ship, and still being able to confident about the business model, and identified the areas that we need to tweak moving forward. That is helpful in giving investors' confidence.
Discover the full stories in the video below.
Watch the third episode of #GENZOOMS here: link